Skud's Ballarat front yard
The small yard out the front of my house. In permaculture terms this is "zone 2" despite being adjacent to the house, as I don't go in and out the front door as much as I do the back, and I almost never linger out there.
Garden timeline
Current plantings in garden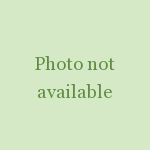 Owner:

Garden:

Planted on:

January 22, 2014

Quantity:

1

Sun/shade?:

(sun)

Planted from:

advanced plant

Finish expected:

August 28, 2014
Previously planted in this garden
Nothing has been planted here.
About this garden
Owner: Skud
Location: Ballarat, Victoria, Australia
"Skud's gardens"
Inactive gardens