linuxstumbler's 4x4 Raised Bed Garden
This is my first garden and I am experimenting with the Squarefoot Gardening method.
Garden timeline
Current plantings in garden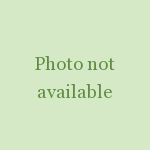 Owner:

Garden:

Planted on:

June 20, 2015

Quantity:

8

Sun/shade?:

(sun)

Planted from:

seedling

Finish expected:

September 30, 2015
Previously planted in this garden
About this garden
Owner: linuxstumbler
Location: Maine, USA
"linuxstumbler's gardens"